Label Recognition Tool Testing System
This system is used to test the API of the Auto Label Recognition Tool. You can use this system both on PCs or smart phones.
To use the system, please use the latest version of Chrome or Safari browser, and follow this instruction.
1. Take Photo
Open the homepage of this tool, click the file selection button to take a photo.
If you are using an smart phone, the camera app will be automatically called up. If your browser is not supported or you are using a PC, you can select a picture file from a selection dialog.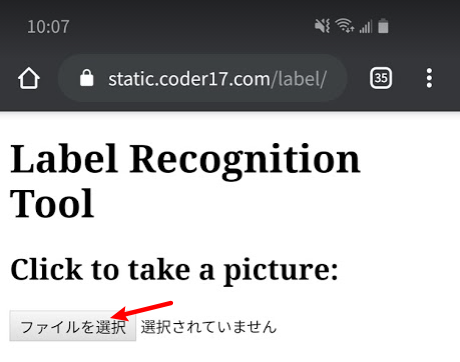 Take a picture of the label of a electronic device and click OK to upload it. Please take the label with the product info only.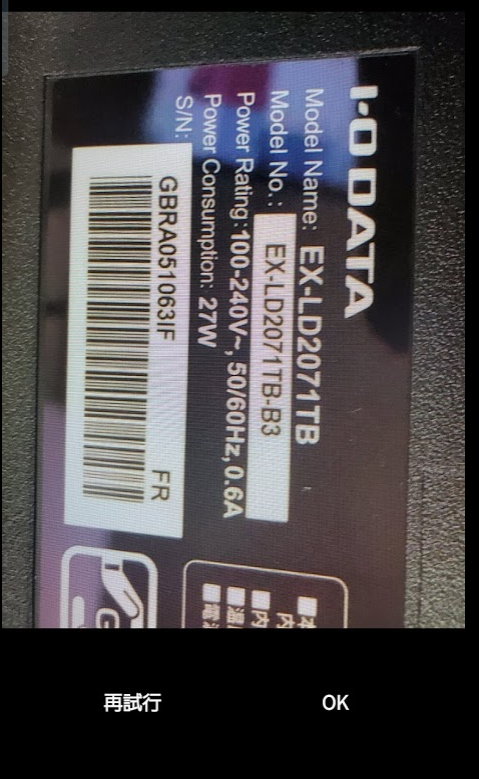 2. Select brand
When the picture is uploaded, you will see a page with the picture you took just now. Click the drop box and select the correct brand of the product.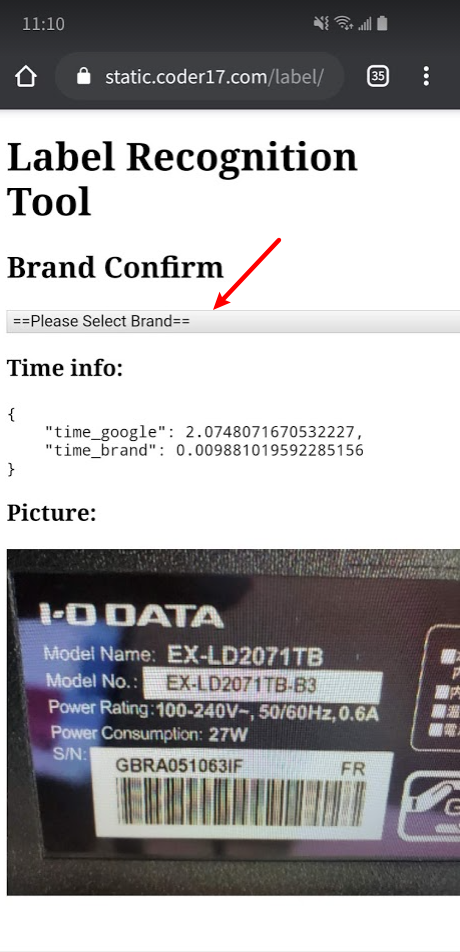 If the correct brand is not listed, you can select the "None of Blow is Correct" on the top.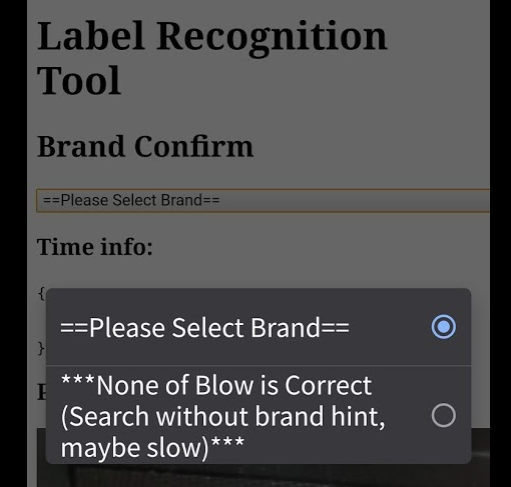 3. Verify the recognized info
After clicking the brand, you will see the recognition result page like this: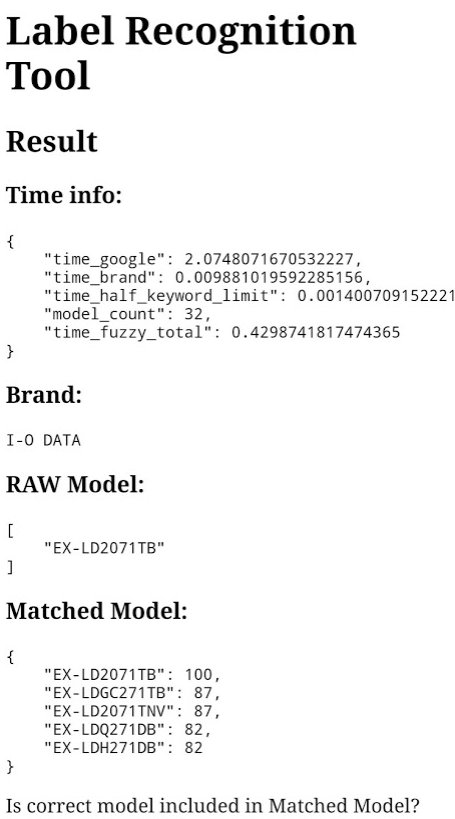 Remember your picture is always at the bottom of the page, you can always go down to check it at anytime.
Check the model and serial number like 1 and 2 in the blow picture. If correct one is among the listed, select True. If not, select false and enter the correct thing in the text box.
In the "Other" part, there are some alphanumeric strings recognized from the picture. It is very possible the correct SN or model is among them. You can copy them for convenient.
If you have any additional words about this picture, please input it in the 4 blow.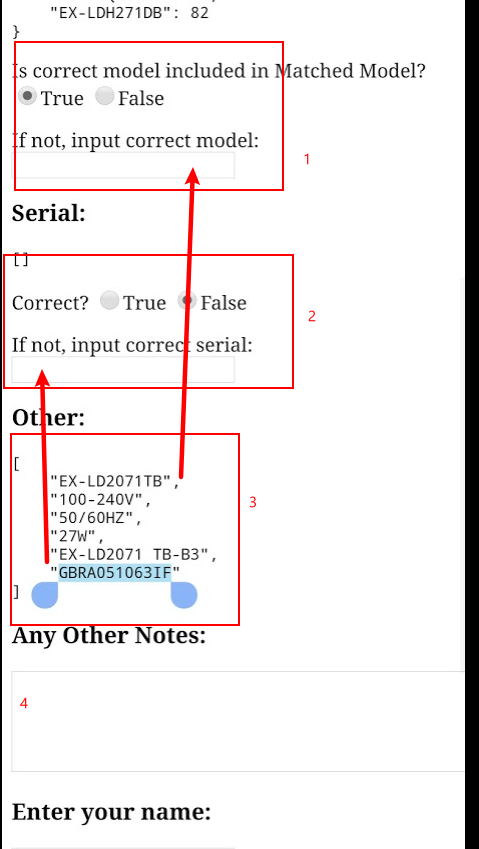 If brand was not recognized, you will also see an input box for inputting the correct brand.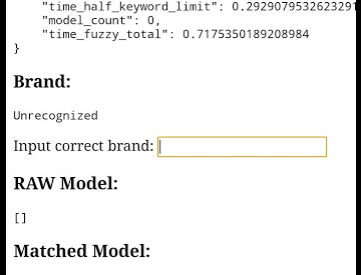 Finally, input your name or nickname and click the submit button.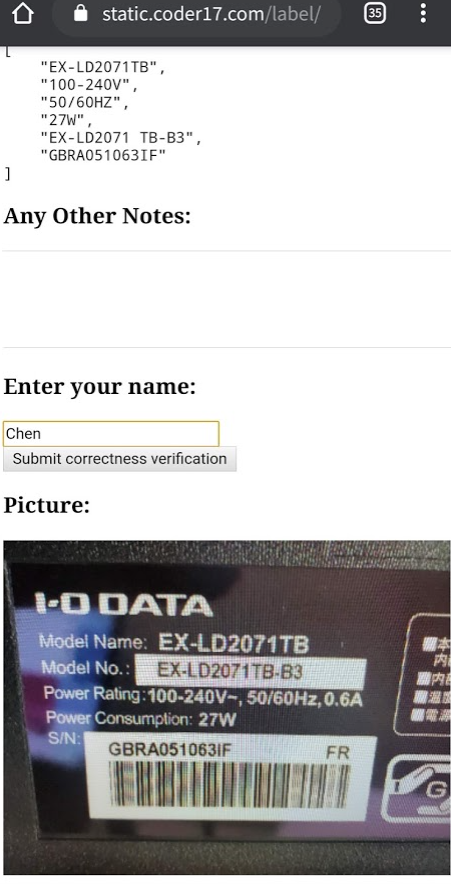 4. Success
When the result is successfully submitted, you will see the following page. Refresh the page to start another one (do not click back of your browser).